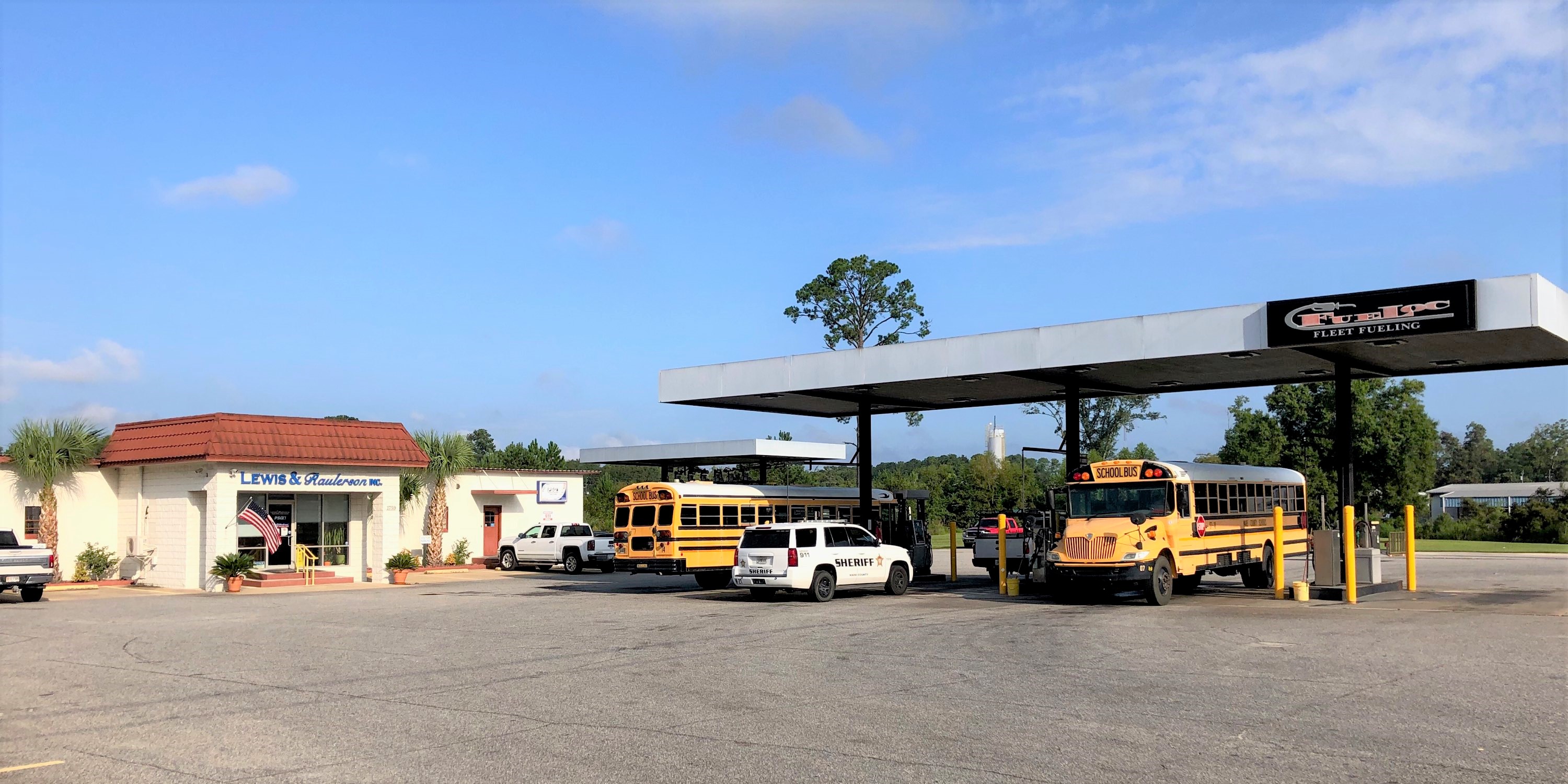 posted by Casey Hall
categories
Welcome Back! Wishing everyone a healthy and happy school year.
Ware County Buses line up to use "FueLoc".  FueLoc, a division of Lewis & Raulerson, Inc., provides fleet fueling services to commercial business and government entities.
If your interested in learning more about our fuel card service program, click on "Services" tab at the top of our page.