Sagar Patel – District Manager Susie Q's Foods
We, at Susie Q's Food, are blessed to be partners with Lewis & Raulerson and Petroleum Products. All of us together make each other better in my opinion, therefore I salute you for your great company and accomplishments. I personally look up to your business model for all of your companies as a future goal of mine. The fascinating aspect of my day to day consist of getting to learn from the best in the industry. Mr. Bill, I consider you as an exemplary figure in Georgia's convenience store industry.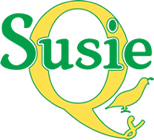 Chuck Chappell – CSX Rice Yard Engine House
We have been thrilled with our switch to L&R. We are happy with pricing and ecstatic with the service you and your team have provided. We look forward to continuing our relationship.

T.W. Kish – Industrial Lubrication Consultant
"Lewis and Raulerson understands that a customer's business is something to be earned, not taken for granted. The company works hard to produce long term operating cost and downtime savings that allow the customer to produce its products at a lower unit cost. In one notable example, Lewis and Raulerson saved a major paper mill significant dollars, equivalent to the mill's total lubricant expenditures for 2 years. In other words, the paper mill's cost of lubricating its process equipment for the period was zero!
I have worked in the lubricant business for over 36 years, including 28 years at ExxonMobil. I must say, without equivocation, Lewis and Raulerson does more for their customers than any major oil company or distributor that I have seen in my career. The company's maxim is "Service Powered…Integrity Driven." The statement is not just a tag line to the Lewis and Raulerson organization, it's the guiding principal that drives the business and the conduct of its employees. It has truly been a privilege to me to be associated with such a fine group of professionals."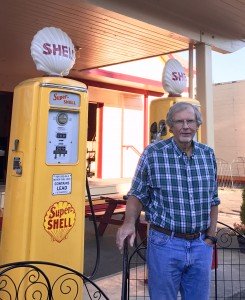 Brandy Mizell – Lewis and Raulerson
I was given the honor to start working for Lewis & Raulerson, Inc. when I was 17 years old. I left my full-time position in March 2015 to be a stay at home mom, and it was then that I realized that L&R put a big stamp on my growth as a person. Some of my best friendships that still exist came from this company, and for that, I am thankful. They still invite me and my family to all company events, and I currently fill in for certain positions within the company when needed. This December will make 10 years of working for L&R, and I am proud of the long-term relationship I have with the company. I tell the ladies in the office frequently that I do miss seeing them every day. I do enjoy staying at home and raising my sweet Braylind, and I am so glad that God has given me the opportunity to spend the majority of my time with her, but I also enjoy the work that I am currently able to do for the company. I have gained so much business and accounting knowledge, social skills, and have learned how to maintain relationships with people through the work environment they provide. I am honored, blessed, and very thankful that I'm a part of a company that has allowed me to put God and family first. I look forward to many more years of gaining knowledge, friendships, and memories.

If you have any questions, please give us a call.
Our friendly staff is waiting and willing to help you in any way.