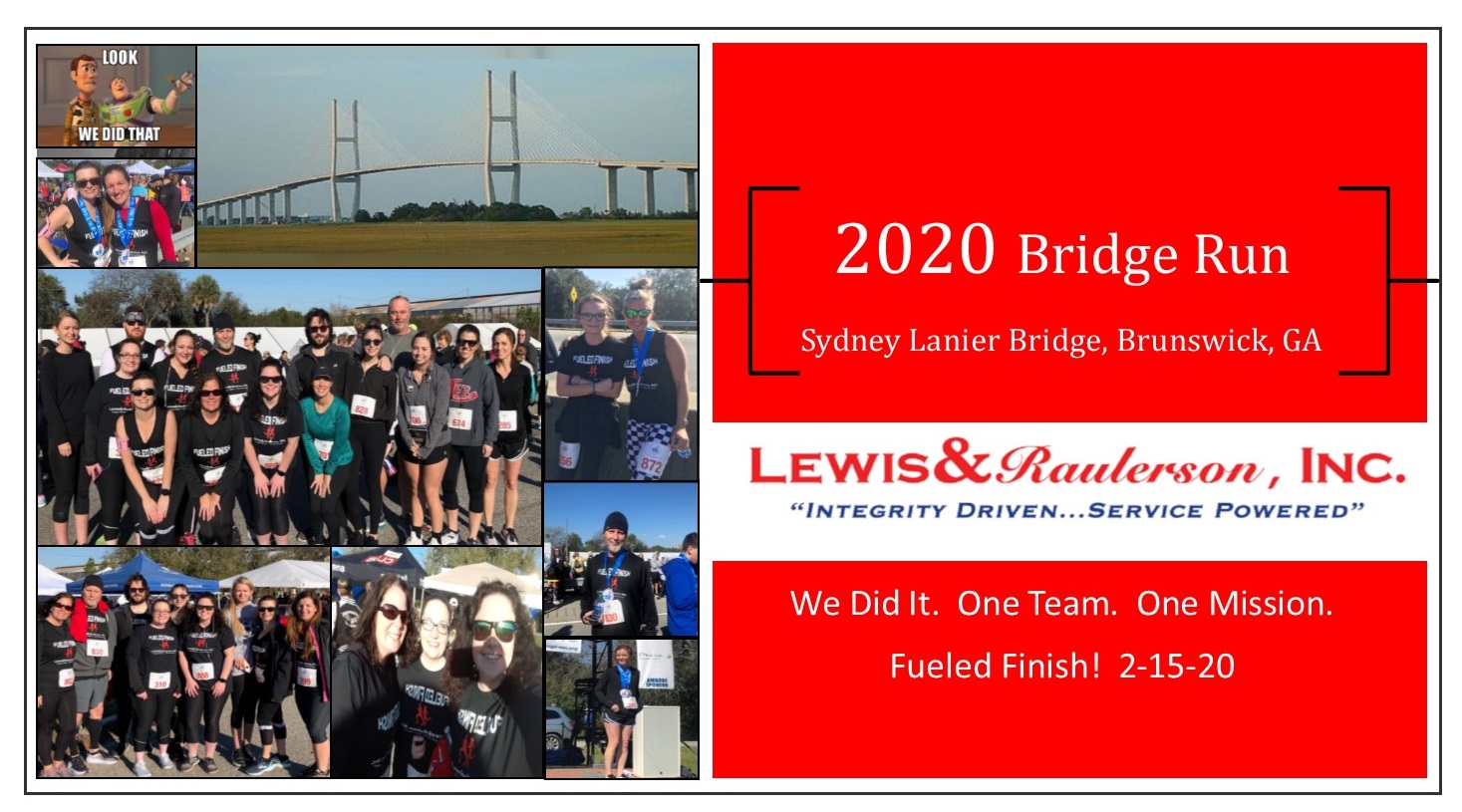 posted by Casey Hall
categories
Life has many challenges; some we are not prepared for.  After one of our own, David Turner, Lewis & Raulerson, Inc., President, survived emergency triple bypass surgery in 2019, it was a mission of many to live a healthier lifestyle and support his journey.   A team of 20 employees rallied together to tackle the Southeast Georgia Health System Foundation Bridge Run, which benefits the Health System cancer and cardiac care programs.
Unique among bridge runs, the event takes place entirely on the 7,780-foot long Sidney Lanier Bridge in Brunswick, Georgia. At its center, the bridge measures 480 feet high above the Brunswick River, the tallest span in the state. It is certified by the U.S. Track and Field Association as "the toughest 5K in Georgia".  The challenge seemed daunting for many but feasible with the support and encouragement of our "work family" and many others on site.
The experience went better than all expected, minus the 20 MPH wind.  The team finished with exceptional time with one member, Emily Crosby receiving 1st place.  Big shout out to all that attended the event.
"Find a group of people who challenge and inspire you, spend a lot of time with them, and it will change your life." – Amy Poehler