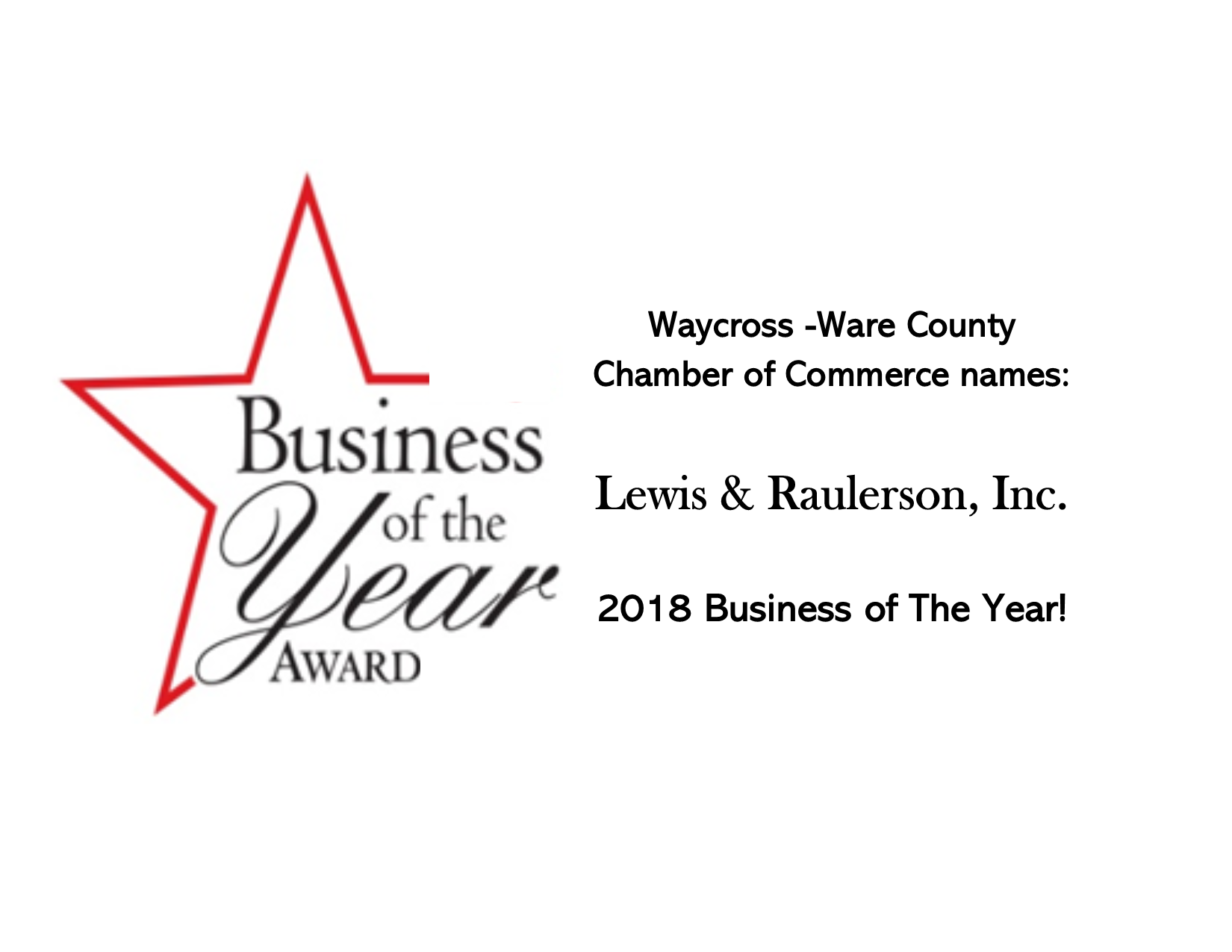 posted by Casey Hall
categories
Waycross -Ware County Chamber of Commence names:
Lewis & Raulerson, Inc.
2018 Business of The Year!
Congratulations to our fearless leaders and all team members on a job well done.
Lewis & Raulerson, Inc. has been a wholesale fuel distributor since 1938, supplying light products, distillate and lubricant needs throughout the Southeastern United States.
Lewis & Raulerson, Inc. is committed to its customer's needs with quality service and products that conform to mutual agreed requirements. In order to meet this goal, we will consistently work to exceed customer expectations regarding quality, service and value. We will accomplish this goal by a total commitment to excellence throughout our company and by performing our jobs right the first time, every time as planned.
Lewis & Raulerson, Inc. believes in giving back to the community. Lewis & Raulerson—Friendly Express Charitable Foundation's commitment to our community goes well beyond providing the support and jobs that fuel economic prosperity. The company supports a wide range of charities and initiatives that strengthen the communities where its employees/customers live and work. These include everything from health care for underprivileged children, food banks for the homeless, to a charitable golf tournament in November that raises money for local charities like the Magnolia House, GA Baptist Children's Home and Dreams Come True, to name a few. Over the past 18 years, the foundation has raised over $1,000,000. We take pride in giving back to the community.