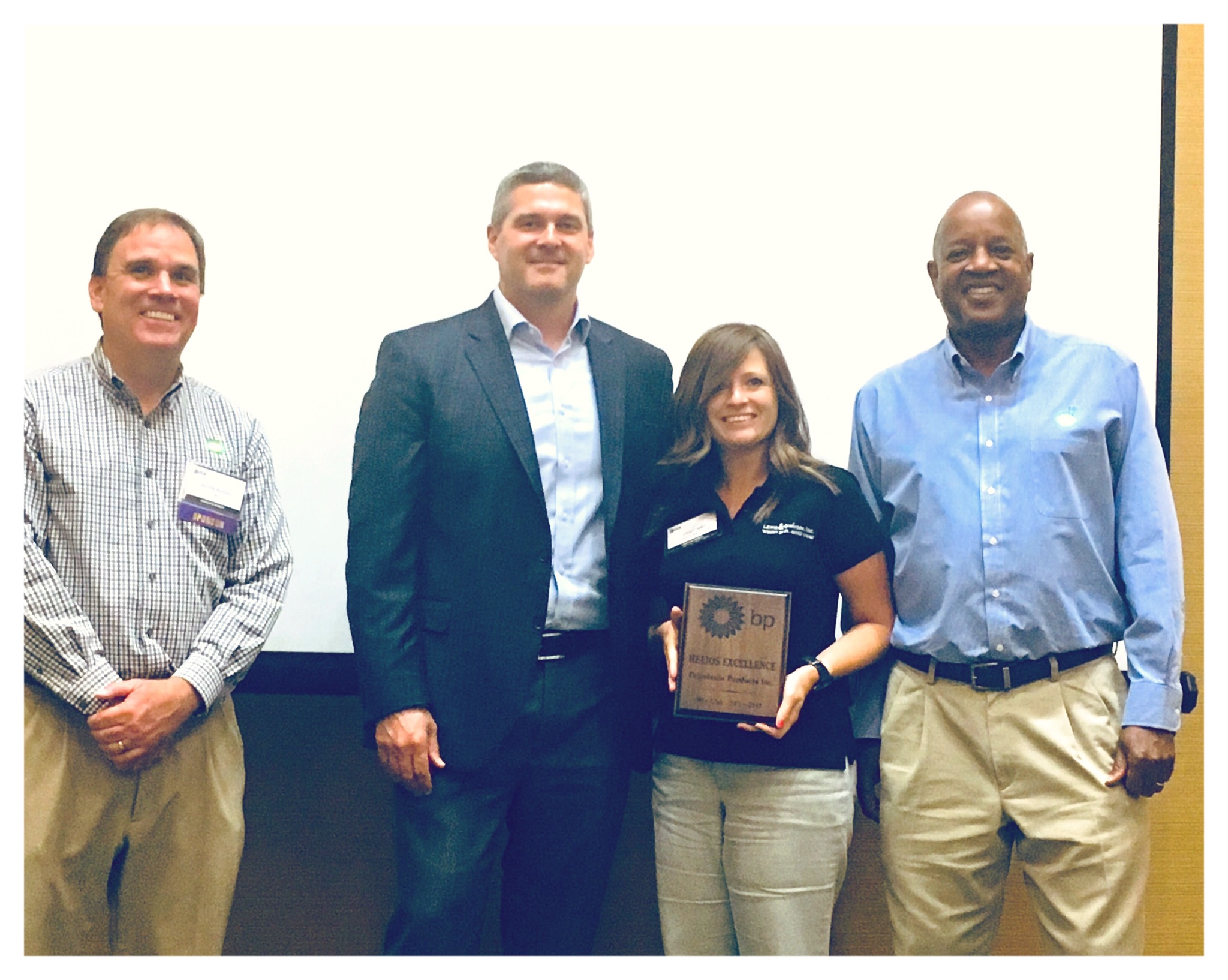 posted by Casey Hall
categories
Petroleum Products, Inc. was recently honored at GOA (Georgia Oilmen's Association) for their 2018 Helios Excellence.            (Pictured: Kevin Russell, BP – Business Development Manger, Rob Moore, BP – VP US Sales, Casey Hall, Lewis & Raulerson, Executive Assistant, and Johnny Thompson, BP-Regional Marketing Specialist, 
All BP branded retail sites are required to comply with BP's Helios Retail Brand Standards.  Petroleum Products, Inc. was honored as one of the top jobbers in Georgia.
As Lewis & Raulerson has grown and expanded its footprint, it has been fortunate to acquire multiple companies over the last thirty years.  Lewis and Raulerson is proud to have Petroleum Products as a member of the Lewis and Raulerson family of companies.