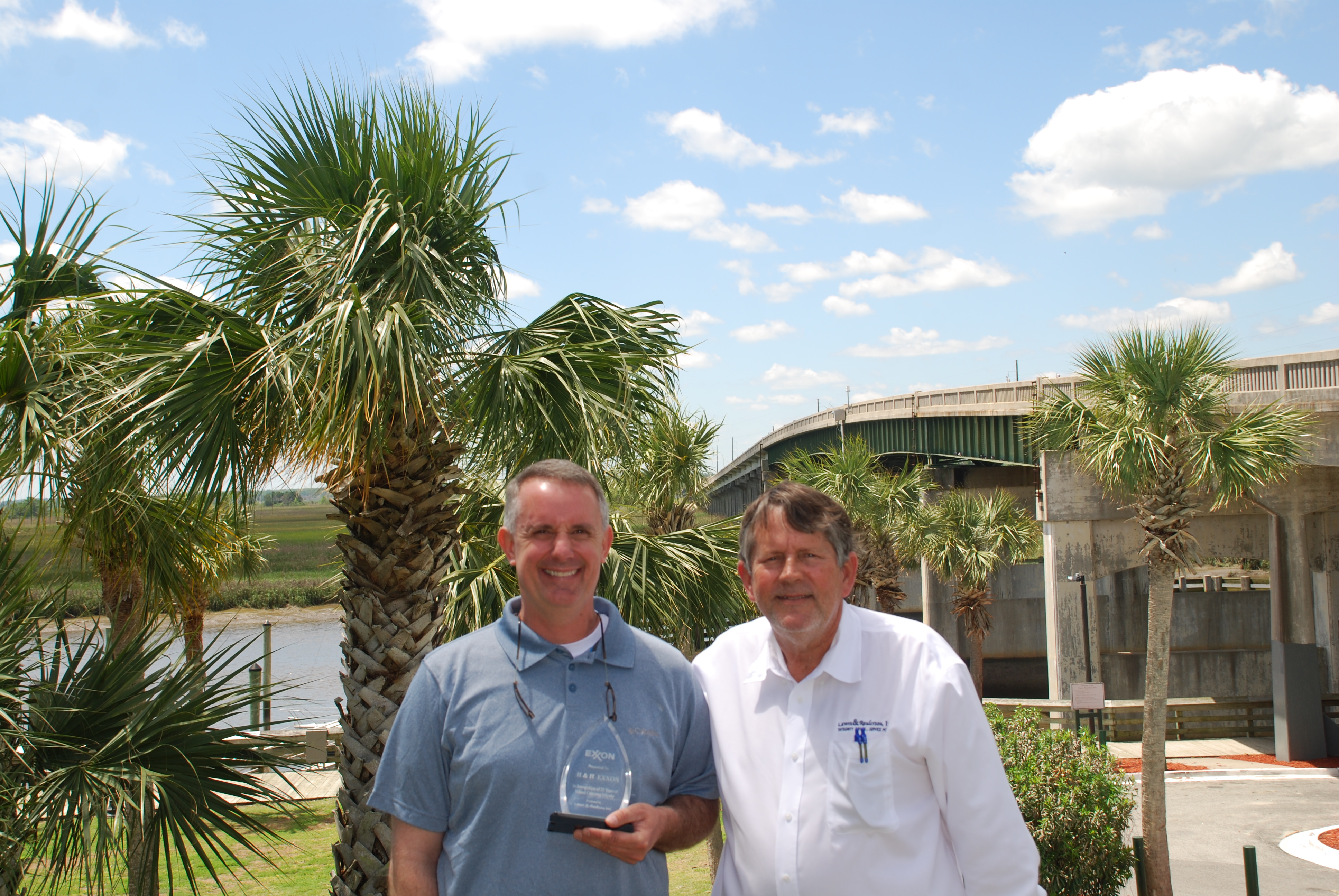 posted by Casey Hall
categories
H&H and Lewis & Raulerson, Inc. celebrate 25 years! Mr. Carey Howell, H&H owner pictured with Bill Raulerson, Lewis & Raulerson owner receiving an award in honor of 25 years of dedicated customer loyalty.
Carey Howell purchased his facility in 1993 and has served the communities of Eulonia and Townsend well for the past 25 years. Mr. Howell added food service; pizza, barbeque, and gifts to serve the motoring public along the I-95 corridor. Bill Raulerson with Lewis & Raulerson, Inc. remembers meeting Carey in his early 20's. He remembers Carey working 7 days a week and many 18-hour days. Carey would open at 6:00 AM and close at 11:00 PM. He was a dedicated owner and operator. It has only been in recent years, when he paid his debt, that he has been able to slow down.
"I would like to thank the Howell family and staff for your valued friendship, business and the legacy that we have nurtured for over 25 years. Thank you for your trust and loyalty, but more importantly, I thank you for your friendship. We are proud to be associated with your name and grateful to be a valued supplier" said Bill Raulerson of Lewis & Raulerson, Inc.