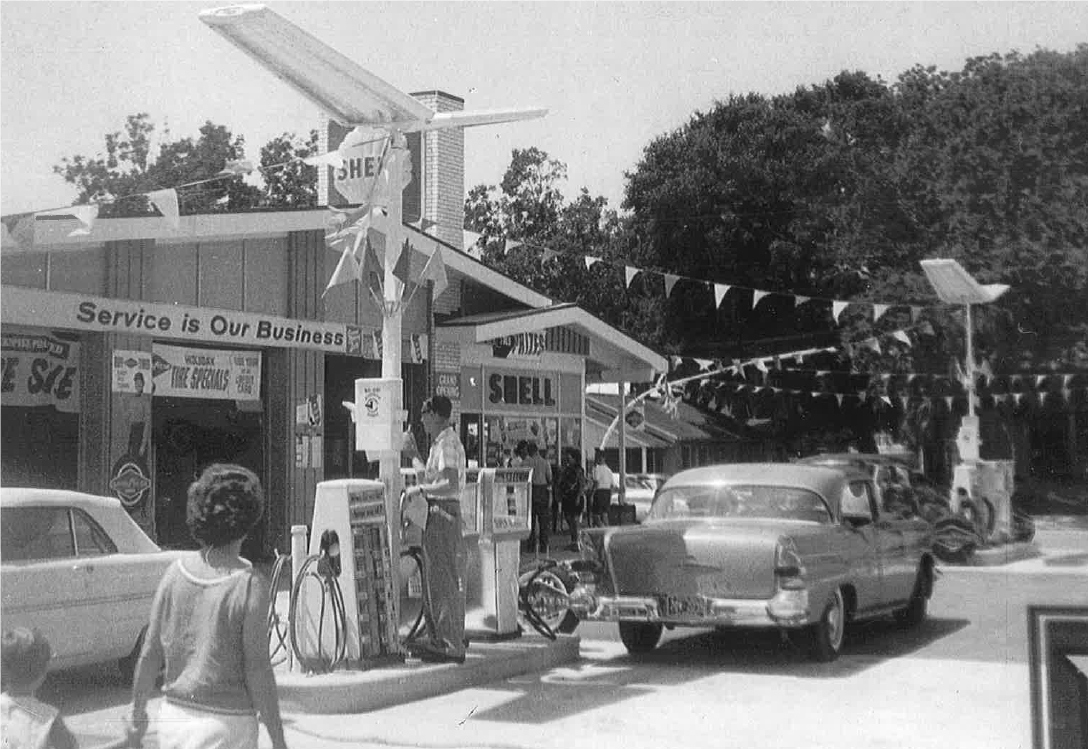 posted by Casey Hall
categories
Lewis & Raulerson, Inc. has been proudly serving its community since 1938.
Shell Station – 1961
Mr.. Ernest Lewis owned and operated this Shell station that faced U.S. 1 behind the famous "Green Frog Restaurant".  Note the cleanliness of the station and attention to detail.  Bernice and Anna Lewis are in the lower left corner of the photo.
Integrity Driven…Service Powered