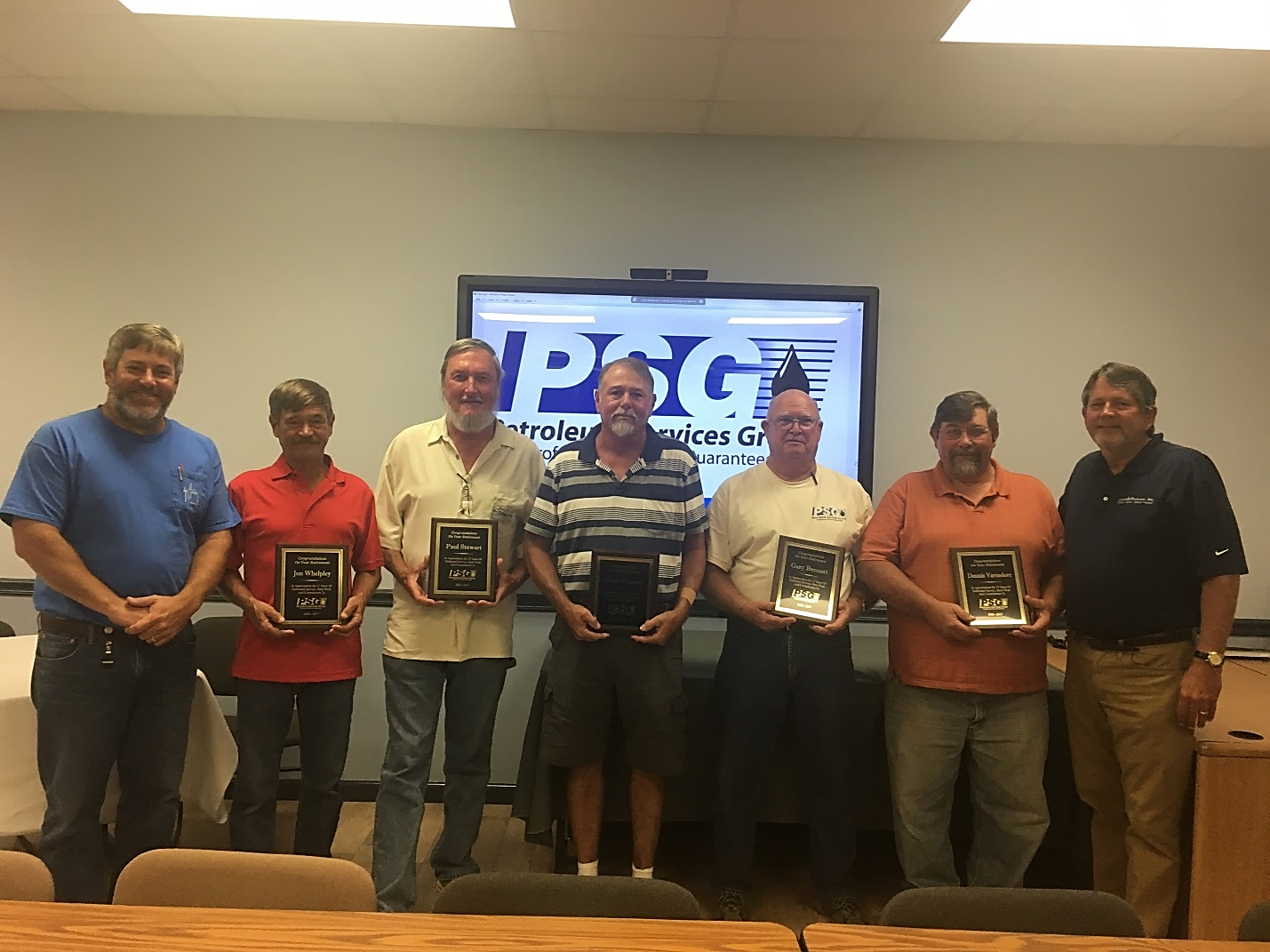 posted by Casey Hall
categories
PSG AND LEWIS & RAULERSON, INC. WOULD LIKE TO CONGRATULATE FIVE GENTLEMEN FOR THEIR HARD WORK AND DEDICATION OVER THE YEARS.
CONGRATULATIONS ON YOUR REITREMENT! WE WISH YOU ALL THE BEST!
Left to right: Brantley Crosby, VP of PSG, John Whelpley (11 Years), Gary Bennett (15 Years), Clint Altman (15 Years), Paul Stewart (12 Years), Dennis Varnadore (19 Years) and Bill Raulerson, CEO of Lewis & Raulerson.