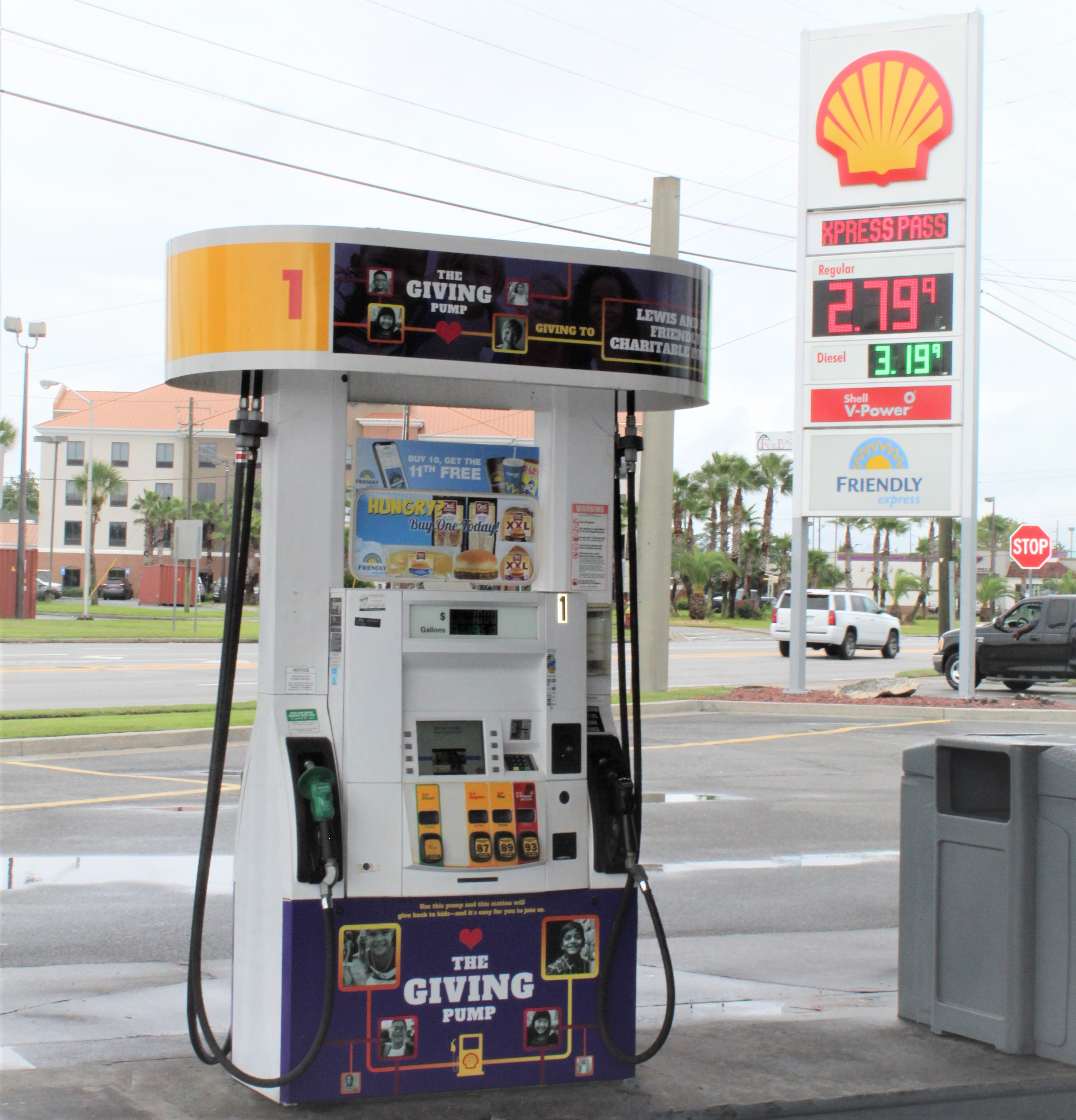 posted by Casey Hall
categories
Lewis & Raulerson, Inc. and Friendly Express, Inc. are proud partners of "The Giving Pump".
August 3, 2021 – Shell Oil Company launched a new program called "The Giving Pump" to drive positive change in local communities by giving back a portion of fuel sales to local charities.  The program will run until September 30th.  More than 2,900 Shell stations in 45 states are participating in this two month initiative (credit: Greg Lindenberg – cspdailynews.com).  The Giving Pump will be specially marked with colorful signage to inspire consumers to fuel up and support a range of children's focused nonprofits.  There is no extra cost to the consumer.
Lewis & Raulerson – Friendly Express Charitable Foundation, Inc. will use funds collected from "The Giving Pump" to support local food pantries in southeast Georgia.
We encourage everyone to look for "The Giving Pump" as you venture out over the next two months.
Participating Locations:
Friendly Express 23 – 2501 Perry Lane Road, Brunswick, GA
Friendly Express 31 – 6008 Second Street N, Folkston, GA
Friendly Express 50 – 1720 Memorial Drive, Waycross, GA
Friendly Express 72 – 1699 Frederica Road, Saint Simons Island, GA
Together we can make a difference.
By: Casey Hall / August 6th 2021